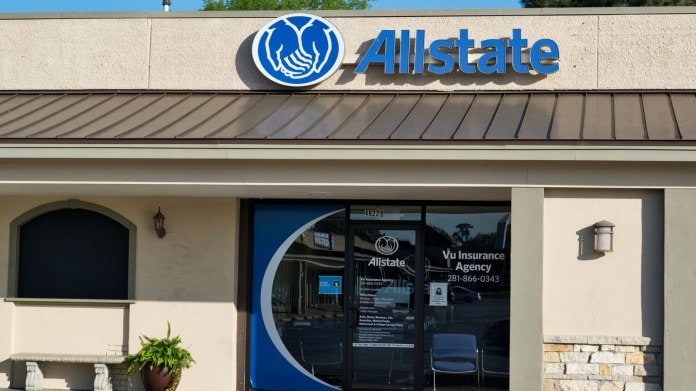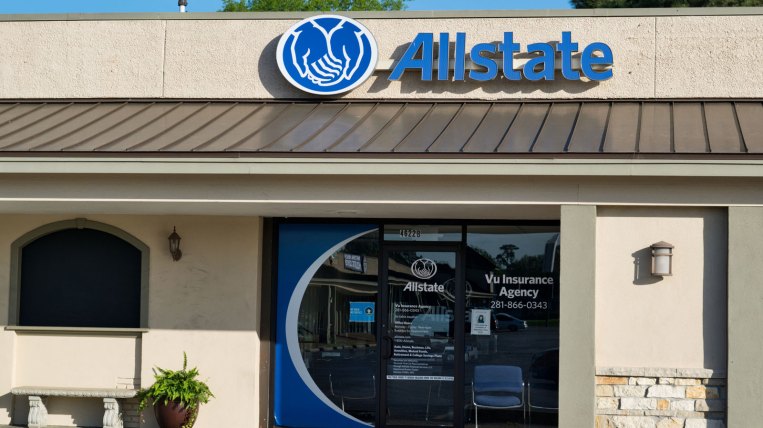 Allstate is a household name known as the "good hands" insurance brand. However, as with most prominent corporations, Allstate gets mixed customer ratings.
So, based on Allstate's many offerings and variables, this review covers many details about the company's car insurance programs so you can prepare to make the best possible choice.
Which Types of Car Insurance Does Allstate Offer?
As one of the largest car insurance companies in the country, Allstate offers all basic types of car insurance policies, including:
Allstate's Basic Car Insurance Policies
Liability car insurance — bodily injury and property damage
Collision car insurance
Comprehensive car insurance
Personal Injury Protection (PIP), also known as no-fault insurance
Medical payments coverage
Uninsured/underinsured motorist insurance
Allstate's Insurance Add-Ons
Allstate also provides typical add-ons you would expect from a reputable car insurance company. Here are some additional types of coverage you can get:
Roadside assistance: Coverage for jump starts, tows, tire changes, lockouts, and fuel
Personal umbrella insurance: Advanced coverage beyond liability limits
Rental car coverage: Cost of a rental car when your car is getting repaired
Sound System Insurance: Coverage that pays for sound equipment if stolen or damaged
Allstate's Reward Programs
Drivewise®
Allstate has some attractive cost-free perks, including the discount program named Drivewise®. To be eligible, the insured downloads the Drivewise app, which monitors driving behavior in terms of speed, braking, and driving hours. According to The Zebra, drivers with Allstate's Drivewise can typically save between 10% to 25% on car insurance rates.
Drivewise isn't available in all states; still, the Drivewise program is a great way to rack up additional discounts, but it isn't the only way you can save with Allstate.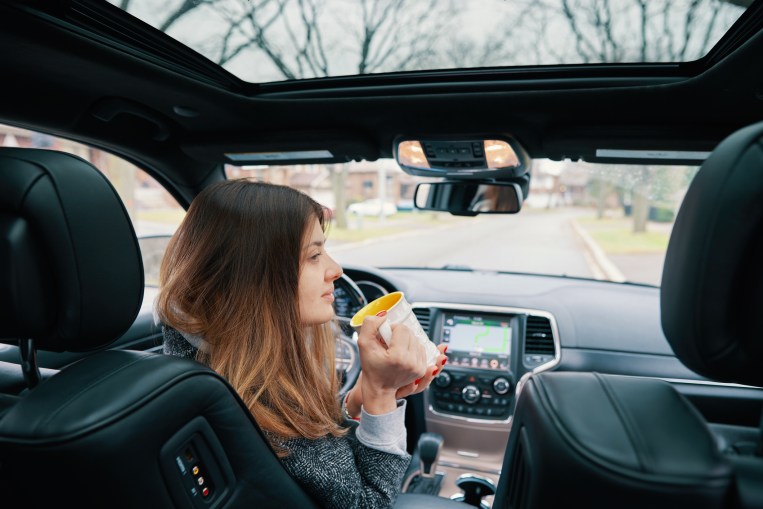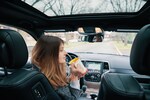 Milewise®
The company also has its Milewise® program, which is pay-per-mile car insurance. Milewise® is for people who drive a limited number of miles to save on their car insurance — offered a fixed rate per day plus a variable per-mile rate.
What Insurance Discounts Does Allstate Provide?
One of Allstate's most significant competitive advantages is its wide range of available car insurance discounts. Some are typical, while others are more uncommon and hard to find elsewhere. Allstate's discounts include, but are not limited to the following:
Policy bundling discounts (multi-policy, multi-vehicle)
Good student discount
New car discount
Anti-lock brake discount
Anti-theft equipment discount
Allstate Early Signing Discount (save when you sign up for a policy at least seven days before it goes into effect)
Allstate paperless discount (save when you go paperless)
Automatic premium payment withdrawals discount
Pay in total value and more
Most studies show that the average cost of car insurance through Allstate is relatively high, with some ranking it as the most expensive primary car insurance provider. The 2021 Average Car Insurance Costs Study published by The Zebra estimates that the average six-month car insurance premium with Allstate would cost $1,020, or $170 per month.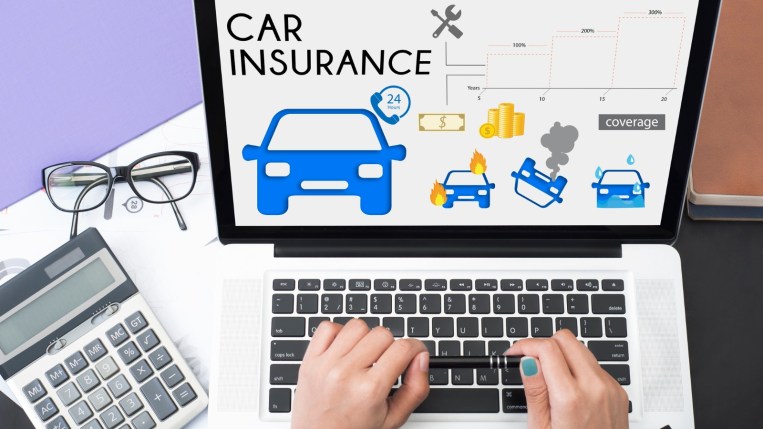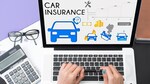 The study shows that Allstate ranks among the most expensive car insurance providers in the country, ahead of companies like USAA, GEICO, Progressive, Liberty Mutual, and Farmers.
Still, your Allstate car insurance premium will depend on many factors, including driving record, age, gender, and marital status.
Take a look at Allstate's nationally averaged rates listed in the tables below in the data provided by Savvy. Remember, these rates will vary by state.
Average Monthly Cost by Age, Gender, and Marital Status
Average Monthly Cost
Age Group
Gender
Marital Status
Value
25 to 34
female
married
$197.18
25 to 34
female
single
$197.09
25 to 34
male
married
$203.28
25 to 34
male
single
$205.57
35 to 49
female
married
$235.73
35 to 49
female
single
$202.90
35 to 49
male
married
$228.55
35 to 49
male
single
$201.24
50 to 69
female
married
$261.19
50 to 69
female
single
$219.67
50 to 69
male
married
$248.00
50 to 69
male
single
$208.48
Source: Savvy
Least Expensive Monthly Rates from Allstate
According to Savvy data, single and married women aged 25 to 34 can obtain the best rates from Allstate. They are most likely to get the most affordable quotes from Allstate.
Average Annualized Per Operator
Age Group
Gender
Marital Status
Value
25 to 34
female
married
$2,299.64
25 to 34
female
single
$2,327.12
25 to 34
male
married
$2,411.21
25 to 34
male
single
$2,424.40
35 to 49
female
married
$2,793.25
35 to 49
female
single
$2,434.78
35 to 49
male
married
$2,718.25
35 to 49
male
single
$2,405.56
50 to 69
female
married
$3,079.24
50 to 69
female
single
$2,584.74
50 to 69
male
married
$2,958.16
50 to 69
male
single
$2,475.20
Source: Savvy
Does Where I Live Affect Allstate's Insurance Quotes?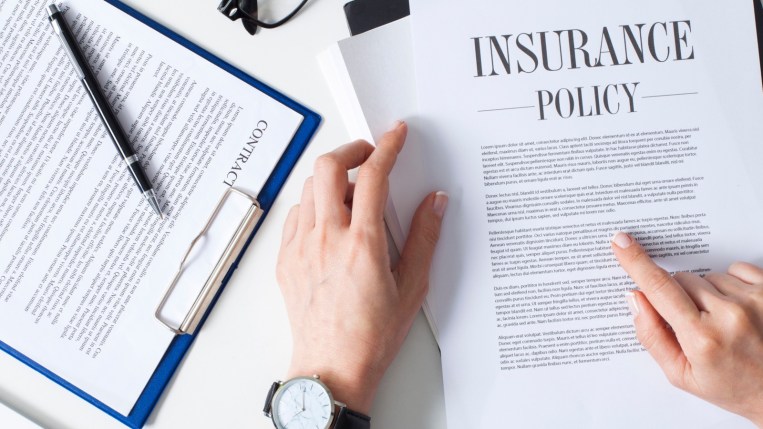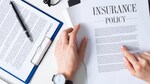 Like all other nationwide insurers, Allstate considers location by state. The sample tables below show how living in different states can impact car insurance quotes from Allstate.
Average Annualized Per Operator
Age Tier
Gender
Marital Status
State
Value
25 to 34
female
single
MA
$288.45
35 to 49
female
married
AK
$489.52
25 to 34
female
single
VT
$504.98
35 to 49
male
single
AK
$517.92
Source: Savvy
Although car insurance rates can seem arbitrary, companies do have algorithms for the way they do things. In addition to age, location, marital status, and gender, insurance companies adjust rates and give discounts according to whether or not an individual has good credit, has had a DUI, or was involved in an at-fault car accident or collision.
Here are the terms Allstate offers by way of discounts:
DUI
A DUI can have a significant impact on your car insurance rate.
According to The Zebra, Allstate has one of the most expensive penalties for DUIs among major American car insurance companies. The Zebra data shows that after a DUI, drivers can expect their rate to go up by a range of $1,756 on average to $3,634. Your driving history seriously impacts your insurance rate. Let's look at another aspect of your driving history, car accidents.
At-Fault Accidents
An at-fault car accident or collision can have less of an impact on your insurance rate when looking at all companies on the market, Zebra data show. That's true for Allstate, but only partially.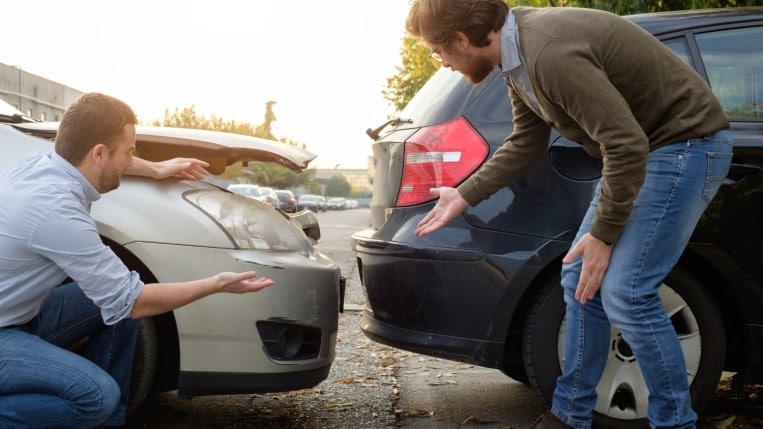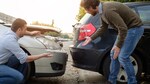 After an at-fault accident, you can expect your rate to increase from $1,888 annually to $3,017 at year one, $4,147 at year two, and a whopping $5,276 at year three, the Zebra report said. Keep in mind that the cost varies slightly depending on factors such as the extremity of the damage.
How Credit Score Affects Rates
Perhaps the oddest factor car insurers consider when it comes to rates is credit scores. However, they are considered and can astronomically affect how much Allstate or any other insurer quotes you.
According to The Zebra, a driver with a poor credit score can end up paying more than 100% more than someone with a good credit score. Several states legally banned this practice, like California, Massachusetts, Hawaii, and Michigan.
In Washington state, lawmakers passed a temporary law for three years, making it not legal to use credit-based insurance. In other states, like Oregon and Utah, car insurers can still use credit scores to determine initial rates, but it's not legal to use them to cancel policies or not renew them.
There are many mixed customer reviews and opinions about Allstate. Most complaints about Allstate are related to the pricing and claims handling, while the majority of people say Allstate's agents do a good job. According to the J.D. Power 2021 Auto Insurance Study, Allstate had below-average customer satisfaction in all but one of the regions assessed. While it missed California, Allstate ranked above average in Florida, the Central U.S., the Mid-Atlantic region, New England, New York, North Central, Northeast, Southeast, Southwest, and Texas.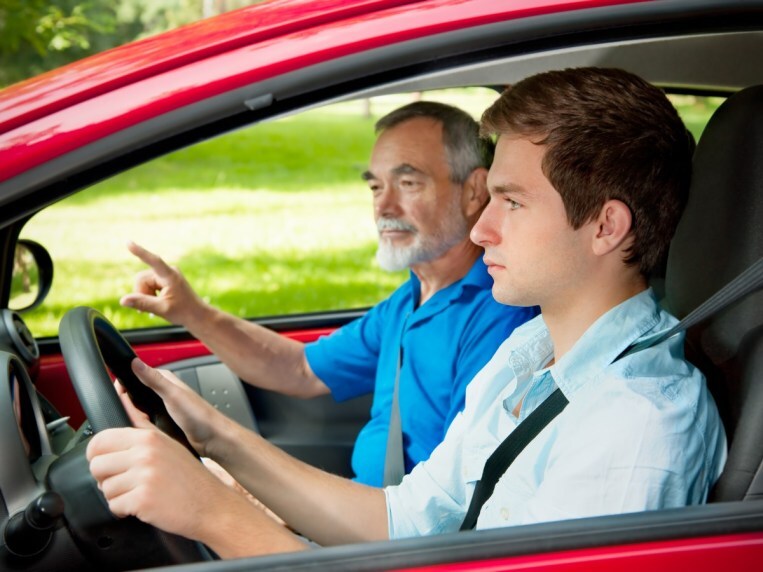 One of the U.S.'s largest publicly owned personal insurance companies, Allstate serves more than 16 million households. Founded in 1931, the company became famous thanks to its "You're in good hands" slogan crafted in 1950.
Instead of having a centralized approach like many other insurance giants, Allstate operates through an extensive network of local agents that offer customized solutions for their particular living area. The company has representatives in all 50 states, meaning that every potential customer can easily find an agent who can assist them.
The company's financial strength seems pretty stable, with A.M. Best giving an A+ rating to Allstate. S&P gives Allstate an A- issuer credit rating but claims that the overall outlook for the company remains stable.
Related Insurance Articles: