Uncertainty and change amid COVID-19 has highlighted the importance of high-quality financial advice and services. Here, UniSA Business accounting and finance experts share their insights on the growing need for accurate advice.
With the COVID-19 pandemic causing uncertainties around job security and job prospects, individuals and businesses have turned to financial services for advice. The rollout of JobKeeper, changes to childcare subsidies, a shift to remote work, business closures, as well as regulatory changes that allow early access to superannuation accounts have all added to this demand.
UniSA Graduate and Chartered Accountant, Lauren Thiel, says individuals and business owners have turned to their accountants during these unprecedented times for advice and assistance interpreting the new laws and government support measures, and determining how this applies to their particular situation.
"Tax law and government legislation is confusing for most people at the best of times, but when in the midst of a crisis it can be especially overwhelming," Thiel says.
"Accountants are trained and experienced in reading new law and applying it to real life situations. While none of us have faced this pandemic and its impacts before, we are equipped to help our clients through it by providing them with clarity, advising them of which support measures apply to them, and to assist in financial strategies to help as many people and businesses come out the other side."
Why are financial advice and services important?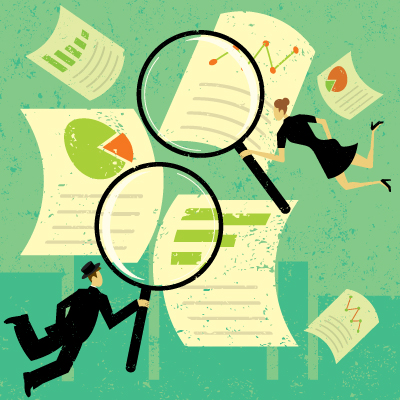 The uncertainty and rapid changes in response to COVID-19 has highlighted the importance of high-quality financial advice and services.
Accountants have long been the trusted advisors of business owners, individuals and families, helping them make informed decisions, remain accountable, and ensure compliance through the challenges of life.
International finance researcher, UniSA's Professor Chandra Krishnamurti says financial advice and services assist people and businesses achieve both their short- and long-term financial goals.

"Financial advice and services help you reach your short-term goals such as buying a new car, paying down existing debt, or travelling overseas by developing a savings plan," Prof Krishnamurti says.
"They also help you achieve longer term goals like buying a house or saving up for retirement. Essentially, financial advice and services help businesses and individuals plan the financial means to meet their personal objectives."
Accountants are also important to business owners and managers says international accounting expert, UniSA's Professor Christine Helliar.

"Businesses wouldn't really survive without understanding what their risks are, what their future might be, and how they can manage their future costs and efficiency, which is what accountants are trained to do," Prof Helliar says.
"We're trained to look at the opportunities, costs and efficiencies and that's really important for the whole of society."
What does the future of financial advice and services look like?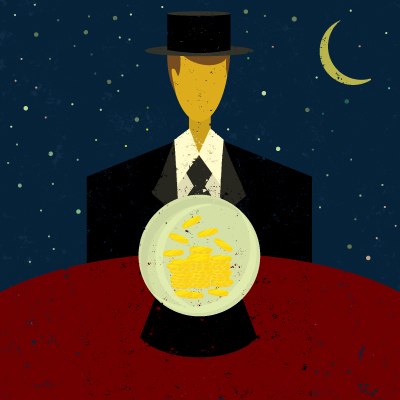 With a greater reliance on financial advice and services during COVID-19, the need for financial services to help navigate out of the pandemic and beyond will be paramount.
The way we work has changed forever, with accountants and financial advisors now essential for individuals and businesses to help them meet their short-term commitments while also ensuring they maintain enough savings to meet longer term financial objectives.
The future role of financial services will continue to be one of providing education, advice, compliance and accountability.
"The relationship built between clients and advisors during this time will mean that there are more ways for us to help our clients in the future — they can now see the value we bring beyond simple tasks like compliance reporting," Thiel says.
"I think this will motivate small business owners to be more proactive and, hopefully, inclined to meet more regularly with their accountant. This will allow them to have a clearer picture of where they are at right now, and what the next few months to years might look like."
In turn, accountants will need to ensure they are prepared and equipped to respond to these changing relationships and expectations.
Senior Research Fellow and finance expert, UniSA's Associate Professor Glen Lehmann, says financial services and accountants must develop new strategies and different ways of empowering communities.

"As some of these industries collapse, financial services, governments and other institutions of civil society will need to provide people with different ideas, values, strategies and structures to try to continue on," Assoc Prof Lehman says.
"If you don't have these types of structures, you could easily move from recession to an even more problematic time. The future for financial services is going to be very important."
How will UniSA help create this future?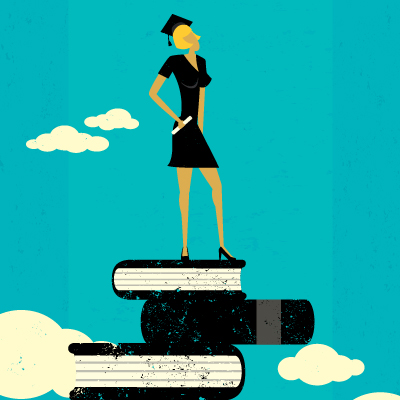 There's no doubt that this year has caused significant financial disruptions with many flow-on effects to businesses' viability and individuals' retirement income and wealth. Given the uncertainties and long-term risks, Economics Professor UniSA's Professor Lin Crase, highlights the importance of taking high-quality advice from knowledgeable financial planning professionals.

"The push by governments to improve the calibre of advice provided in the financial services sector means that financial advisers will be increasingly required to hold certified training and education," Prof Crase says.
"Fortunately, UniSA Business has accredited programs for both existing and future financial advisers. Financial Adviser Standards and Ethics Authority (FASEA) is the accrediting body for programs in Financial Planning and UniSA is the only university in the state to have secured that accreditation."
Sustainability accounting expert, UniSA's Professor Sumit Lodhia endorses this, saying that UniSA accounting students are very well placed to start their career.
"UniSA courses offer real-world content to enable job-ready accountants," Prof Lodhia says.
"We also specialise our courses and offer unique financial strategies and analyses to help our students look at things differently — a lot of these skills are applicable to navigating COVID-19.
"We will help students to develop the skills they need in a post-COVID world."
Never let a good crisis go to waste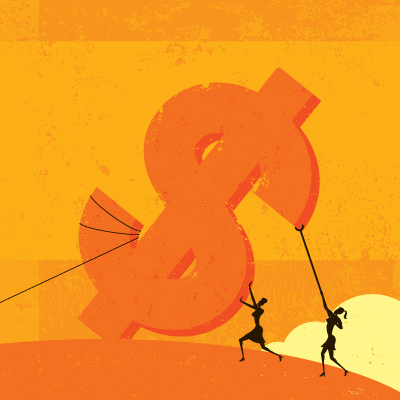 After all the uncertainty, one thing is clear — individuals and business will need to do more to manage their finances during COVID-19 and will need to find high-quality advice and services. But as Prof Crase cautions, the reliability of the advice is just as important as the content.
"People should be mindful of the source of advice and how informed different sources are likely to be," Prof Crase says.
"It won't be a one-size-fits-all approach and paying for advice is often cheaper in the long run than making mistakes with no advice or the wrong advice."
Financial planning expert, UniSA's Dr Simon Cottrell agrees, highlighting the importance of making informed, well-considered decisions especially when it comes to superannuation.

"Individuals should always be mindful of withdrawing from their superannuation accounts, particularly those who have relatively low balances," Dr Cottrell says.
"Making rash decisions about reallocating their investment portfolios into riskier assets to offset lower returns, is never a good move and could be damaging in the future.
"Similarly, growth investors should not immediately shift to ultra conservative investments, as this may further reduce investment returns."
As for businesses, Dr Cottrell suggests the key motivator should be to stay in operation and slow cash burn rates, which may mean finding new ways of being more efficient.
Ultimately, businesses are going to have be creative to the way they respond to these disruptions and consider new ways of working.
International consulting and accounting expert, UniSA's Dr Basil Tucker, says business sustainability in the pandemic will require control and creativity, and that this should be considered in terms of financial and operational terms.

"There is a tradeoff between feeling comfortable with the financial decisions we've made and the difficult decisions that may still need to be put in place," Dr Tucker says.
"It's not just about getting through the pandemic. It's about looking for opportunities amid crisis; turning lemons into lemonade.
"For accounting and finance professions, we should be looking to create something better than it would otherwise have been."